Who Is Crossconnect?
Crossconnect is your one stop shop for comprehensive IT services. As a Cisco Gold Partner and Palo Alto partner, we offer premium solutions in collaboration, security, datacenter and route/switch/wireless technologies. From mid-sized SMB accounts to Fortune 500 companies, Crossconnect brings tailored, collaborative IT support that fits any business. Our personalized, creative approach to both service and software means we're discovering and implementing the best possible solutions for our clients in every engagement, period.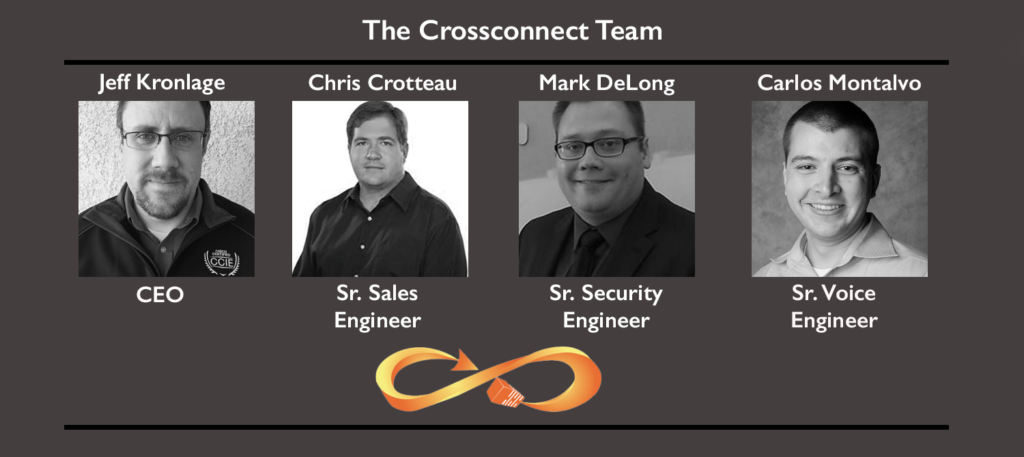 ---
Check Out Our Blog!
Supporting Work-From-Home Users with ThousandEyes A powerful network monitoring solution that takes your troubleshooting up a notch. The Problem If you're supporting a large remote workforce, you've had an executive call on Monday morning to say: "I joined a meeting over the weekend and audio quality was terrible. Can you make sure it doesn't happen…
Continue Reading Supporting Work-From-Home Users with ThousandEyes
Scripting with Ansible and Python How to Find Rogue, Unmanaged Devices Client Issue A client came to us with a complicated global network environment of engineers, developers, and executives. They were facing the same issues that many larger companies with multiple IT departments and variable infrastructure face – non-uniformity, rogue devices, poor historical reporting, security…
Continue Reading Using Ansible to Tackle Shadow IT Programmatically
---
What People Are Saying About Crossconnect.
---