Collaboration
Call Manager
Collaboration is Crossconnect's oldest and most mature services offering. We've designed and supported installations as small as 30 users and as large as 10,000+ users. We support and sell a wide variety of products to fit the diverse needs of our clients, offering the full range of Cisco Collaboration technology as well as a wide variety of 3rd-party ecosystems partners. Most prominently our team of engineers have integrated Microsoft Teams with CUCM, allowing Microsoft Teams to operate as a softphone.
According to IHS, Cisco dominates the on-premises phone system market, with well over double the sales of the nearest competitor. As such, our clients can be confident that they're receiving an industry standard platform that ensures:
The highest possible interoperability with other vendor's products
Future-proofing of their platform
A robust 3rd-party ecosystem
Best in class scalability, stability and redundancy
Contact Center Express
Cisco Unified Contact Center Express ("UCCX") is the call center software for the Cisco collaboration platform. It delivers skill-based call routing for mid-market businesses, serving anywhere between a few agents up to 400 agents. What can it do for your business?
Automatically distribute calls with conditional call routing, call-in-queue, and expected-wait-time messages
Multichannel functionality to interact with customers in your desired manner, such as voice, email, web chat, and social media.
Enhance your call center with features such as workforce management, advanced quality management, and database integration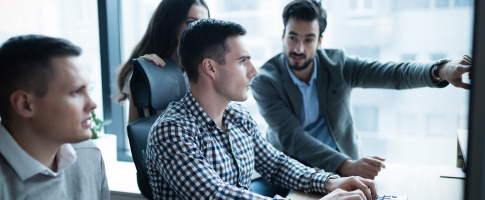 Crossconnect has multiple engineers well-versed in
designing and building UCCX environments, and can provide 24/7 managed services for your mission critical contact center.
---
Expressway
Cisco Expressway provides a type of proxy between your network edge and the general internet. Common use cases include:
Allowing the Cisco Jabber softphone to work off-network, without a VPN
Allowing Hybrid Webex Teams (formerly Cisco Spark) integrations to Call Manager
Allowing video endpoint traversal services, to allow diverse networks to speak H.264 compliant video streams
Crossconnect has performed dozens of Expressway installations in complex environments, and we'd love to show you how it can streamline your business communications.
WebEx Calling & WebEx Contact Center
Crossconnect is certified in both Webex Calling and Webex Contact Center. With Cisco's Broadsoft acquisition, the Cisco Collaboration reach isn't just on-premises any longer. Whether expanding an existing Call Manager into a hybrid cloud deployment, or starting fresh with an all-cloud install, Crossconnect has the experience to make it happen.
Crossconnect was one of the first Cisco providers to become Webex Contact Center (WCC) certified, and pioneered direct cloud-carrier options into WCC, even before it was supported. Our team of engineers can bring that pioneering spirit to your install, too.
8×8 Cloud Calling Solutions
8×8 is a leader in business voice, video, chat, and contact center. Crossconnect is an authorized partner for 8×8, as well as offering managed and professional services on their platform. As a Leader in the UCaaS Gartner Magic Quadrant it fits naturally in Crossconnect's calling solutions.
8×8 offers voice integration with Microsoft Teams natively, so end users can retain their preferred Teams interface – desktop app, web app or the mobile app – to make and receive calls seamlessly via the 8×8 infrastructure with no other app to download, install or manage.
API Coding / SDx
Crossconnect engineers have written many commercial-grade applications and integrations into the Call Manager ecosystem APIs. Most notably, many of our recent efforts have been to expose what is traditionally a "superuser" function to admin staff, without actually having to grant superuser access to that person. In addition, our applications take a series of common tasks and assemble them to eliminate misconfiguration errors. Through this, we're moving the needle in improving our clients' system security.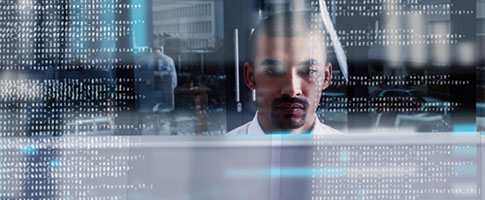 From middle-ware or "shim" software applications to log parsers to pull out Call Manager CDR metrics, we've got it covered. What can we build for your business?
---
Quality Management & Recording
Telepresence/Room Kits
Business is more interconnected than ever before, and Crossconnect can help ensure your company remains on the cutting-edge of video conferencing technology. Through Cisco's Webex Room systems and TelePresence hardware, we can help transform your conference room into a high-tech hub with wireless presentation, digital whiteboarding, and highquality audio and video. Learn more here.
SIP Consulting
Core competencies include:
Planning large SIP deployments (by large, we mean including a 10,000+ phone deployment with UCCE integration for a Fortune 500 company…so yeah, large!)
Deploying SIP deployments across multi-PBX environments
Integrating Cisco SIP components with non-Cisco SIP components
Complex Cisco Unified Border Element (CUBE) integrations
Custom applications for calculation of toll fees
Custom applications for estimating concurrent call counts; both by voice gateway and CUCM CDR parsing
Paging / Emergency Systems
Singlewire Informacast provides phone-to-phone group live audio paging to both Cisco IP phones as well as overhead paging systems. Crossconnect has extensive experience with performing both to-the-phone and overhead paging with Singlewire in complex, mission-critical environments such as health care.
We're also an early adopter of Informacast Fusion, a new product combining the power of mobile and on-premises devices to reach everyone in your organization, every time. We can assist with both mass notification and safety system integration.
Webex
Worry-free online meetings? You got it! With nearly 30% of web conferencing market share, Cisco Webex is the leading enterprise solution for a reason—offering industry standard video conferencing, online meetings, screen share and webinars. Want smarter, more interactive collaboration for meetings of all shapes and sizes? Crossconnect can get you equipped with the latest in Webex Room devices. We'd also be happy to introduce you to Webex Share, a palm-sized device that plugs into any TV or monitor to instantly turn it into a wireless presentation screen through the Cisco Webex app.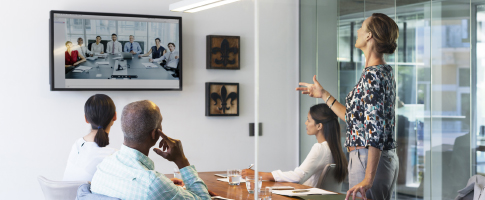 93% of Fortune 100 companies rely on Cisco Webex products for collaboration, and its easy to see why. Let's chat and find out how Webex can help your company bring people and ideas together.
---
Wallboards
Crossconnect is proud to represent Inova for custom Call Center wallboard application development. We'll help your Call Center managers harness the power of data through delivery of customized real-time KPIs along with multimedia content and corporate information. From LCD and Plasma displays to custom output on mobile devices such as Apple, Microsoft or Android tablets and smartphones, Inova has you covered.
We also produce an in-house wallboard based on standard UCCX reporting tools, that can be quickly deployed and at a reasonable cost. We're here to help you find the right solution for your unique needs.